The Merle Haggard Tribute Telecaster Headstock
You might wonder why clicking on the hieroglyphics brings you here. People who read hieroglyphs will understand. People who do not can find out how at Learn About Egypt with Neferkiki.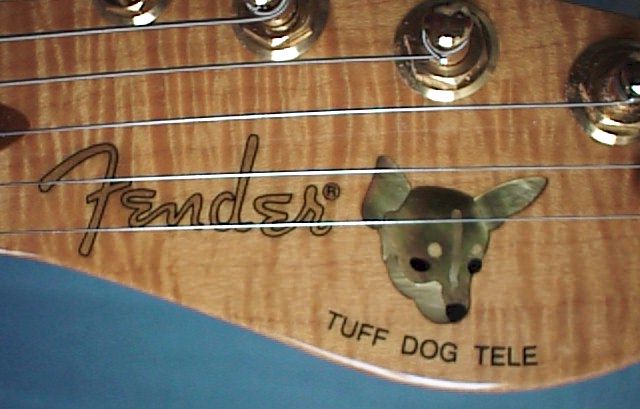 I thought this beautiful abalone inlay was a Chihuahua. We are informed that it is in fact a Toy Fox Terrier, memorializing Merle's pet "Tuffy". Some people had privately speculated that it was a Terrier of some sort, not a Chihuahua, so I guess it might be a good likeness. I would be obliged if anyone with a picture of Merle and Tuffy that can be used here would provide one.