Paul Reed Smith Custom 22
Not unlike the Telecaster, the PRS Custom 22 is a theme already branched into variations; and continuing to evolve, now under the influence of Ted McCarty. The best Custom 22 we know of, however, is untainted by his adjustments. Here it is: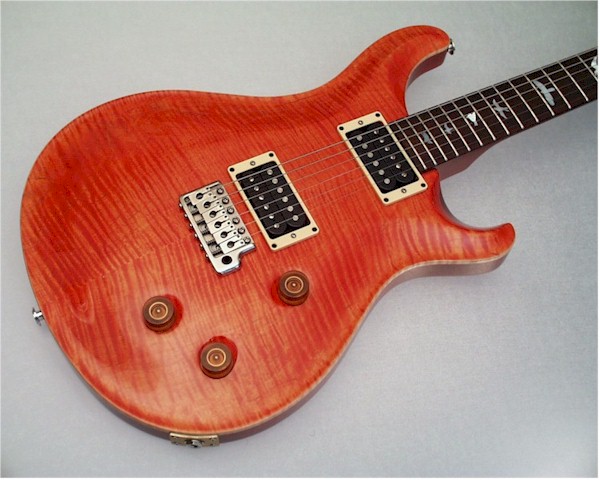 This Custom 22 has Dragon I pickups, a PRS tremolo bridge, and the "small heel" joint and a wide-thin neck. There is the rather silly five-way rotary pickup selector, but other than that this guitar is amazingly comfortable to play and sounds great.
If it doesn't get any better than this one, it's worth asking why have more than one? The answer is that Custom 22s come in many flavors. For example the PRS Studio:
The pickups are all Lindy Fralins. Obviously, it's got different pickup combinations than the usual dual humbucker Custom 22.
Here's the another Custom 22: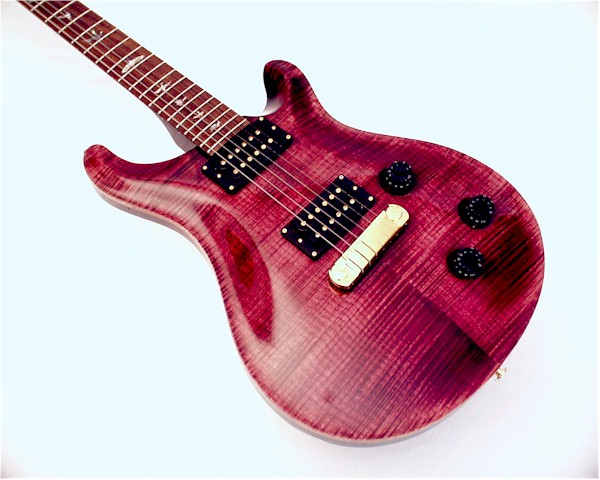 This one has the one piece stop tail; which is not fully adjustable, and raises intonation questions for people who play unusual string gauge sets. We believe the pickups on this guitar might be Dragon Is, however there is some indication that they are something else. We have asked PRS what they put in here.
If you go looking for a new Custom 22 it will probably have Dragon II pickups; which are not as nice as Dragon Is but have a more dramatic contrast between the split coil configurations and the humbucking configurations: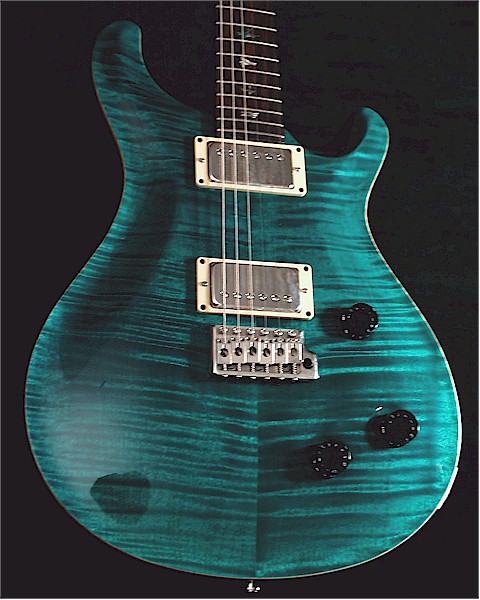 There are other variations, and we'll be including them on this page as we shoot them.