The Anderson Hollow T
This is one of the "what makes a Tele a Tele?" guitars. It has a six saddle bridge, without the plate, waist and elbow contours, and stacked humbucking pickups (the blade switch is a five way).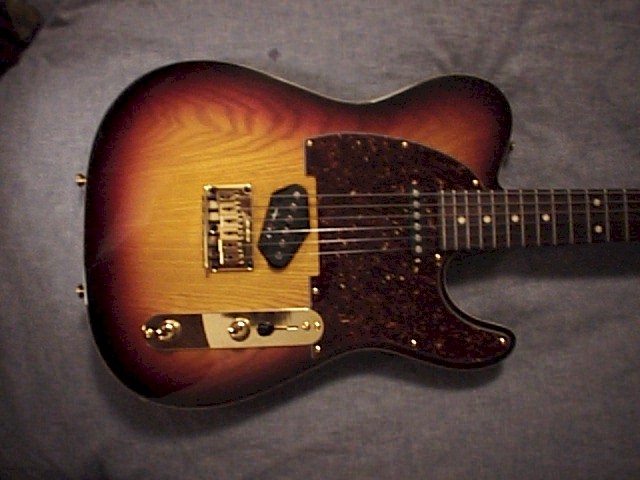 The back view shows that this is a through-body hardtail and clearly shows the waist contour. You can also see that the guitar body is two pieces of wood joined down the center; although they are not exactly bookmatched, these pieces were not selected without regard to the figure. It's difficult to see from this picture but the plate covering the neck joint is angled. Note that the cutout is contoured, which is another ergonomic contour that a traditional Telecaster body doesn't have. These are typical features for Tom Anderson guitars.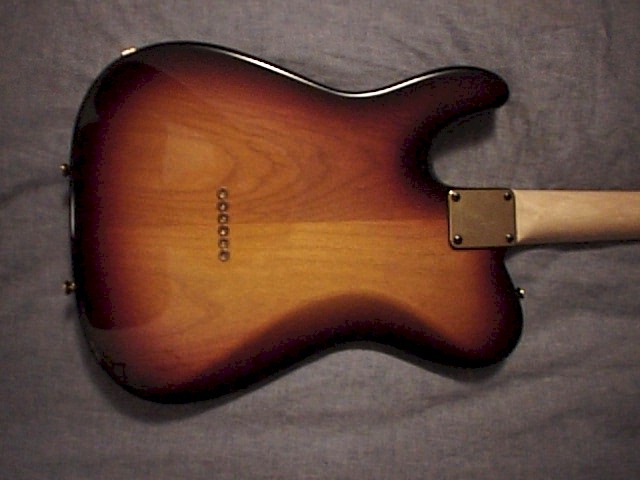 Here's a close-up of the neck, showing no problem with fret sprout and the satin finished neck at the edge of the rosewood fretboard.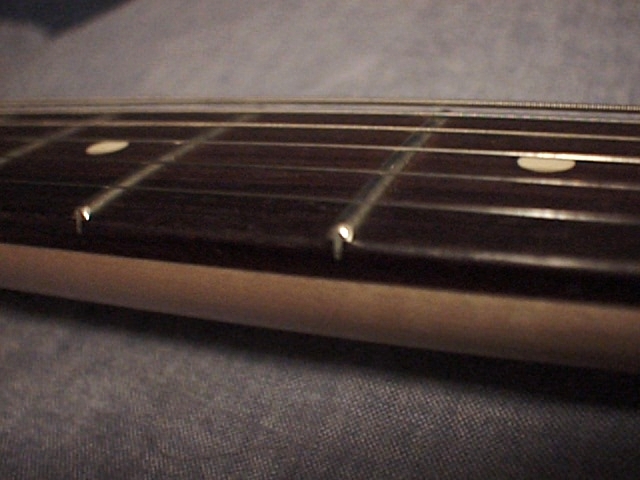 And this guitar makes it easy to show where the truss rod is often adjusted for bolt-ons, as well as the giant pole pieces characteristic of Anderson pickups. It is thought that the large pole pieces accomodate string bending without losing signal.