Flame Top Set-Neck Telecaster
This unusual Telecaster is a close cousin of the "Lesacaster". It's a flamed maple top on a mahogany body, with an ovangkol* fretboard on a mahogany set-neck. The pickups are Fender humbuckers, and the controls are Gibson style, except the tone pots are push/pull to split the corresponding pickups. The bridge appears to be a Fender deluxe two-point tremolo, complete with orange dot (showing that I don't use the tremolo bar).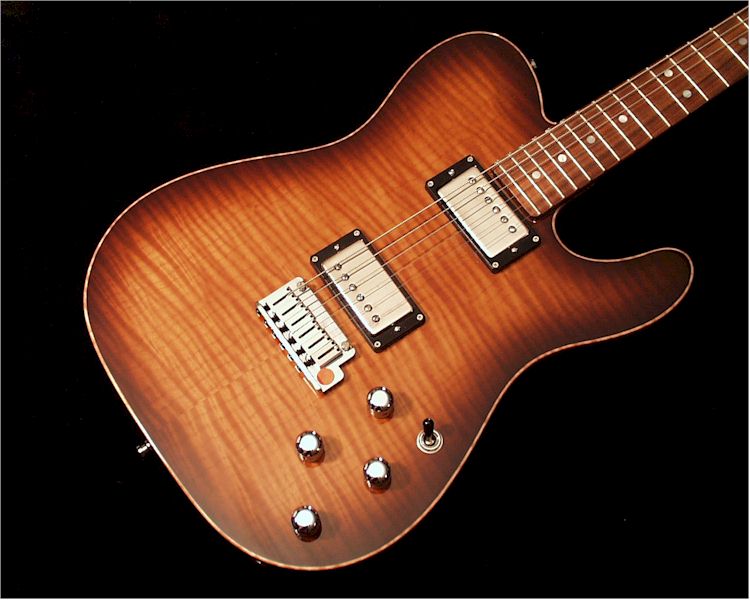 Note that the three-way pickup selector toggle is down by the volume and tone pots, which I believe is better for the acoustic properties of the guitar.
Careful examination of this guitar has revealed that this set-neck Telecaster has a mahogany skunk stripe just like the Dan Smith. It's so hard to see that a good picture might be hard to get.
*Ovangkol is an African hardwood, it's a nice fretboard.