The Gene Baker 078
This must be a Telecaster, Fender says so right on the headstock!
Figured maple neck. The gloss finish is not for everyone. Note the LSR nut and string tree. Some people say that LSR nuts are not used with string trees because graded tuners are used with the LSR nut. But not here: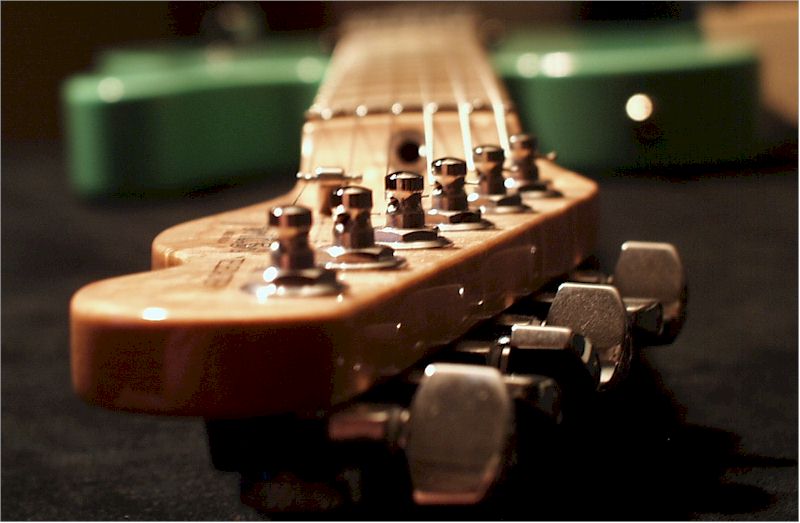 Those tuning machines are all the same height. The other side of the headstock shows the locking tuners, and Gene's signature: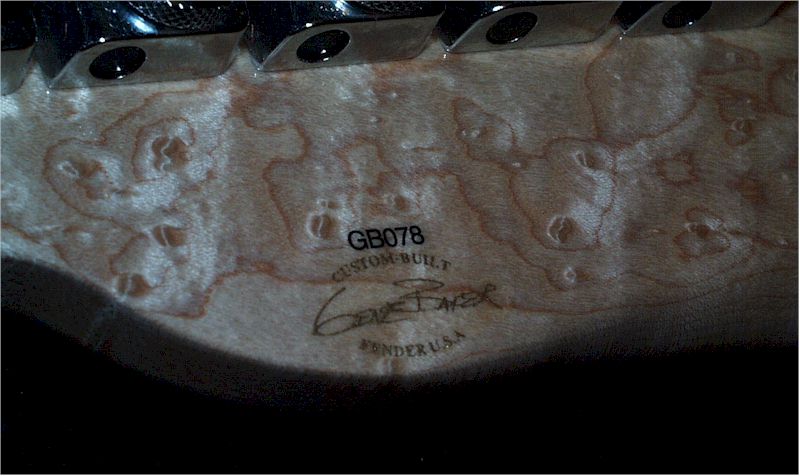 OK so what's this Tele got on the front?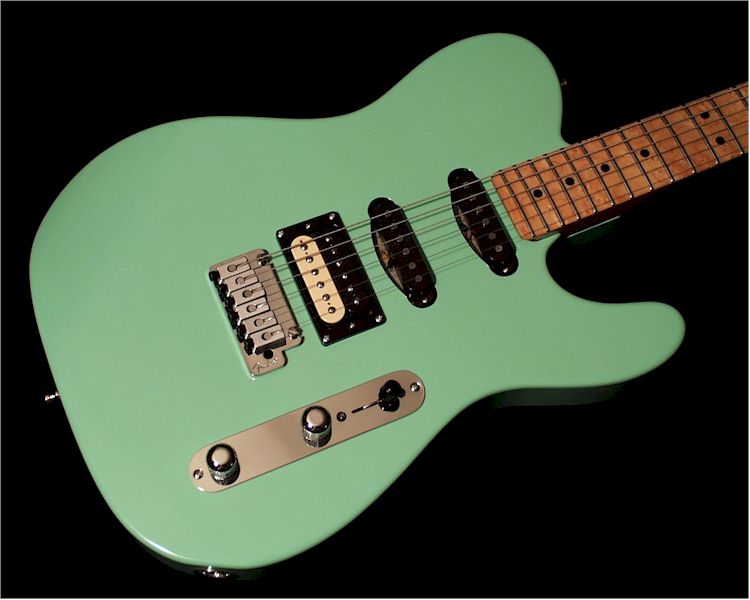 You expected the Fender Floyd from the LSR nut, right? But no pickguard. Those are all Bill Lawrence pickups, and they are very hot pickups. It's standard five way Strat style S/S/H switching, and that means you don't get any bridge+neck combination. But you have Tele style master volume and tone.
It's got Strat-style elbow and waist contours, too: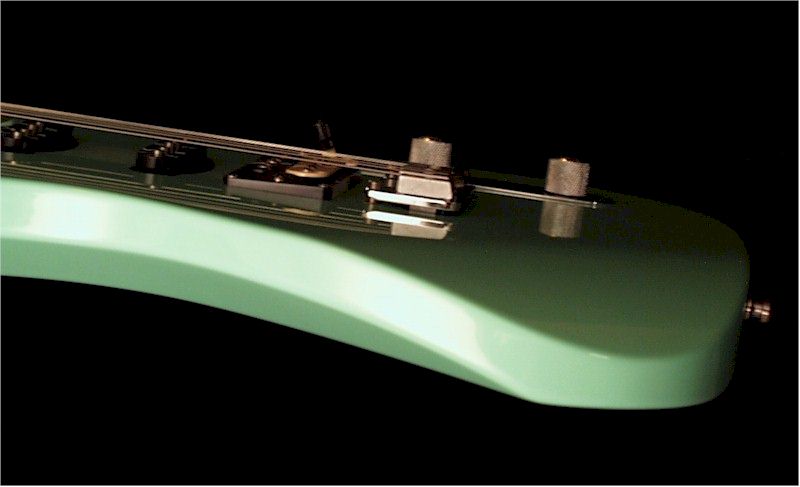 So what makes a Tele a Tele?
Here's more "what makes a Tele" Teles:
Including another built by Gene Baker:
And a more traditional style: