'Log'
Or, more formally:
It's not really clear which sort of Les Paul (there are lots of them) this is. The tuners are Grovers. This guitar was made in 1997.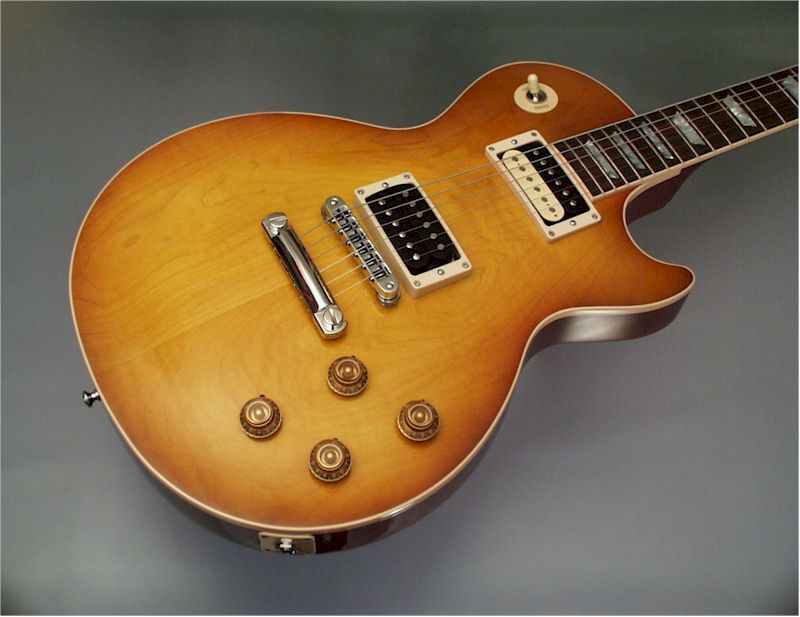 According to Gibson, the pickups are likely Classic '57s or Classic '57 pluses, and are commonly ordered without covers. The 'zebra coil' neck pickup is also common. Les Pauls are usually equipped with pickguards but this one was never drilled for one, which is a common option.
Les Paul models are usually pretty heavy. This one is about 8.5 pounds and feels comparatively light for a Les Paul.